Awards for Game of the Year are given by a number of different sources. When you're looking for the best of the best, what better place to start than with games that have earned the Oscars and Emmys of the gaming world? Dogstar Games offers the great games that have won awards from the most prestigious panels in the gaming industry. Each award focuses on a slightly different aspect of boardgaming, so whether you are looking for a great family game or a gift for a serious gamer, one of these awards lists will deliver you a game that you love.

Spiel des Jahres - Considered by many to be the world's most prestigious game award.

Games Magazine - Annual list of the years best games.

Deutscher Spiele Preis - often considered an award for the gamer's game.

Mensa Mind Games - gives an award to their favorite American game.
International Gamers Awards are chosen by a worldwide panel of respected hobbyists.
Major FUN focuses on simple to learn games that are still interesting.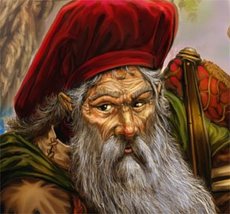 Dogstar Staff Recommendations - These are the games awarded by the Dogstar Industries, Inc. and Dogstargames.com staff!